C X J - White & Fleur Sky
REDUCING WASTE POLLUTION IMPACT WHILE SHARING WORLD HERITAGE.
'Second to oil, the clothing and textile industry is the largest polluter in the world.'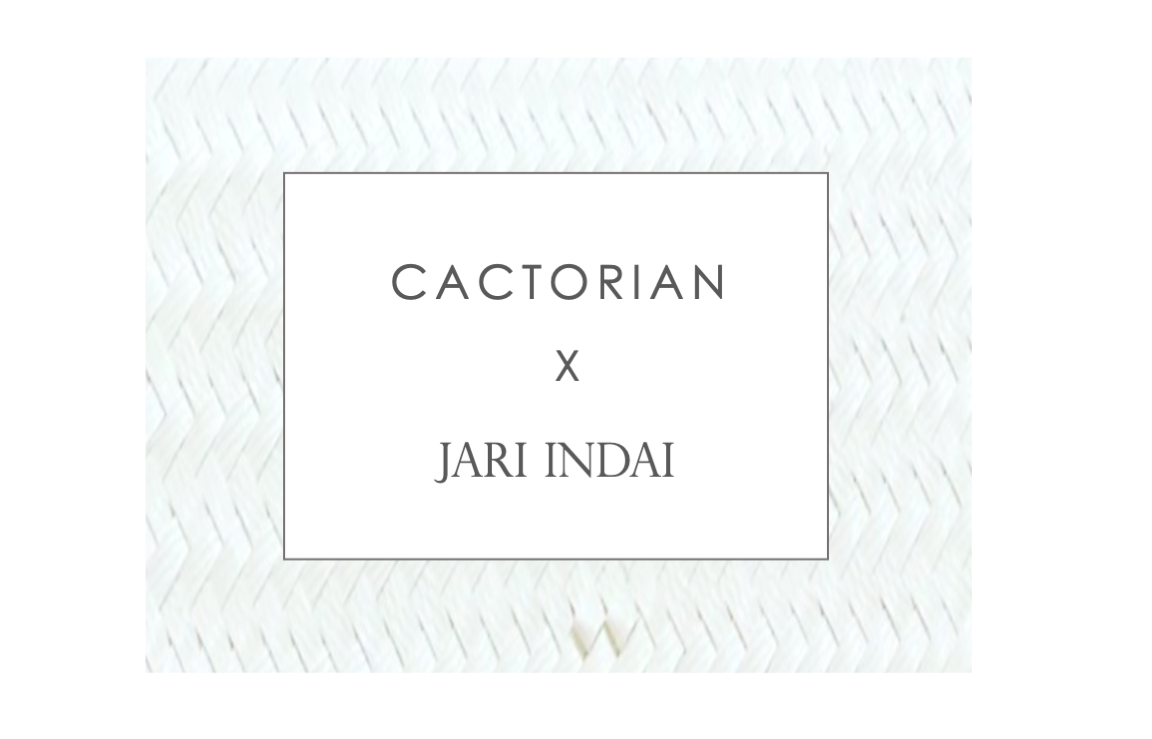 In this project, we have unique crafts made by the Iban women living in the longhouses of Sarawak! JARI INDAI have been helping the community to sell them. It's handmade and locally done. "Please support our local artisans to help them to empower the women in rural area."
We top this with another objective, reducing our textile waste footprint. We repurposed our excess fabric into twillies for your bag!
CACTORIAN and JARI INDAI are happy to share with you the heritage of Sarawak!
Bag Measurements:
Length 26-30cm
Width 8-9cm
Height 23-24cm