'IVY' is a contemporary batik outerwear, designed for comfort, can be worn in any occasion. The batik is made in the Sarawak in the Island of Borneo.
Interpreting the batik-
Story: 'IVY', just like it's name, gives a pleasing and graceful look, highlighting the batik behind the simplicity of the cream and black base. For this collection, we have decided to incorporate a mandarin collar, releasing the structured oriental look. We have also added 2 buttons for a classic look.
The shapes, in history, is of NATURE. It is widely known for its concept of 'Tree of Life' by the Orang Ulu Communities. "Life is rooted in the Earth, as are trees. They symbolise the connection of life to the planet and the human connection to Earth." In our eyes, it is a sign of life, a new era living the new norm, a celebration to come.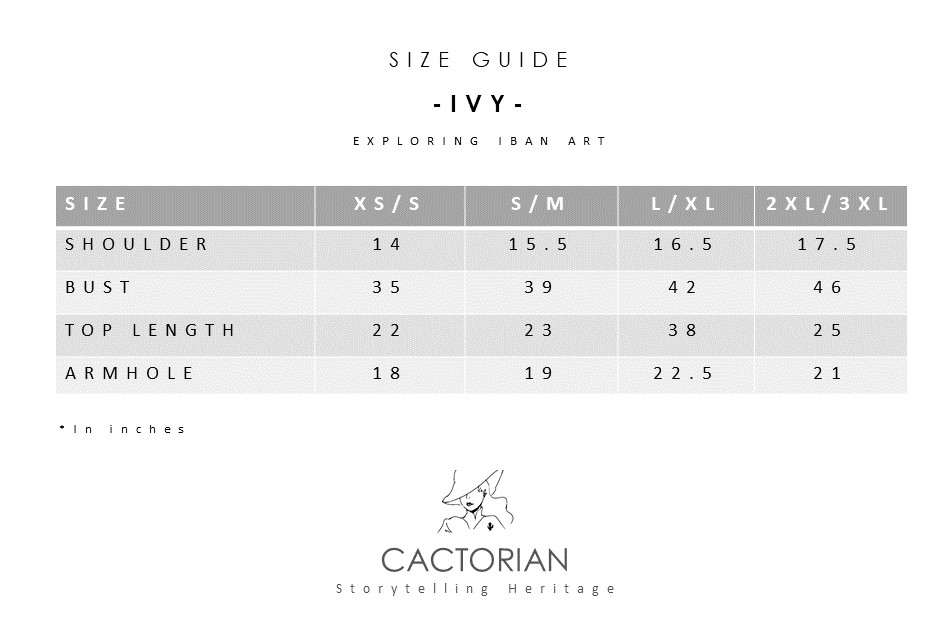 CARE
Our IVY piece would appreciate it if you could wash it separately to preserve the colors.
Made in Malaysia.